---
Earnings season continues
Throughout November
Some of the most well-known companies in the world will be sharing their quarterly earnings report in November. Facebook, Apple, Walt Disney and other major corporations are releasing their reports, which will most likely affect their share prices.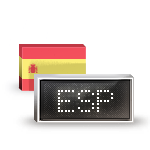 Catalan Secession
Throughout November
After a referendum in Catalonia showed that the Catalonian people want to separate from Spain and become an independent country, a showdown is underway between the Spanish government and Catalonian leaders. This push for independence could potentially have tremendous impact on the ESP35 index and other financial instruments in Europe.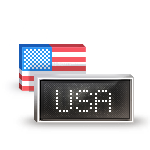 Federal Reserve rate decision
November 1st, 2017
The Federal Open Market Committee will announce its rate decision, potentially impacting the US dollar and leading Wall Street indices, such as the Dow Jones and S&P 500. It has been rumored that the Fed will raise rates at least once more this year, however, analysts say that it is more likely to happen in December.
Non-Farm Payroll (NFP) Report
November 3rd, 2017
The NFP report is one of the most influential reports released out of the US. It is considered a leading indicator of the American economy's health and stability and could potentially impact leading indices such as the S&P 500, Dow Jones and Nasdaq. It also has the potential to impact the USD.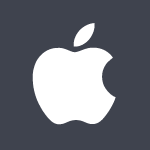 iPhone X ships out
November 3rd, 2017
After unveiling its most recent flagship smartphone, the iPhone X, in September, Apple will begin shipping it in November. The demand for the new device, coupled with user sentiment when they start using it, could cause significant price swings in the AAPL stock.
Bitcoin hard fork
November 18th, 2017 (estimated)
Bitcoin, the world's popular cryptocurrency, is heading for another fork in mid-November, called Bitcoin2X. Unlike previous forks in the Bitcoin Blockchain, this one is planned to be executed without the standard Replay Protection protocol, which may lead to transaction errors and double spending. To prepare our clients accordingly, we have prepared the following statement.
OPEC meeting
November 29th, 2017
Members of The Organization of Petroleum Exporting Countries (OPEC) will meet to discuss global oil production. OPEC has been very active in 2017, trying to curb the global oil glut. Decisions made in the meeting, such as extending the production cut into 2018, could affect oil prices and other instruments relating to the energy market.
---
All trading involves risk. Only risk capital you're prepared to lose. Figures above are as of 25/10/2017 . Up-to-date figures can be found on the CopyFund page or the Popular Investor's page.
Past performance is not an indication of future results. Also, leveraged products can carry a high degree of risk. eToro offers protective measures to manage risk effectively, but in rare occasions it is possible to lose more money than invested. This content is for information and educational purposes only and should not be considered investment advice nor portfolio management.
Tags: earnings, etoro.com, Federal Reserve rate, OPEC meeting